UPROOT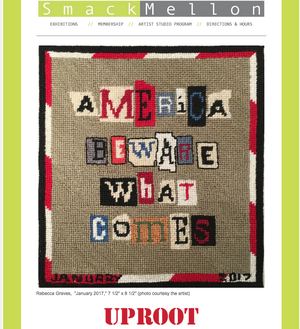 Smack Mellon
UPROOT
Curated by Gabriel de Guzman

November 18 - December 31, 2017
Opening Reception: Saturday, November 18, 6-8pm

http://smackmellon.org/
---
Another Body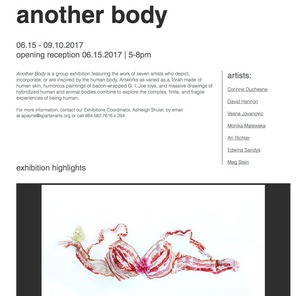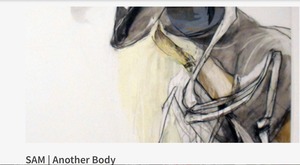 Another Body
Spartanburg Art Museum
SAM is located on the campus of the Chapman Cultural Center
Spartanburg, SC
06/15 - 09/10/2017
Openning reception May 15 5-8pm
Another Body
is a group exhibition featuring the work of seven artists who depict, incorporate, or are inspired by the human body. Artworks as varied as a Torah made of human skin, humorous paintings of bacon-wrapped G. I. Joe toys, and massive drawings of hybridized human and animal bodies combine to explore the complex, finite, and fragile experiences of being human.
For more information, contact our Exhibitions Coordinator, Ashleigh Shuler, by email at
apayne@spartanarts.org
or call 864.582.7616 x 254.